FA commission to address "grave" grassroots football issues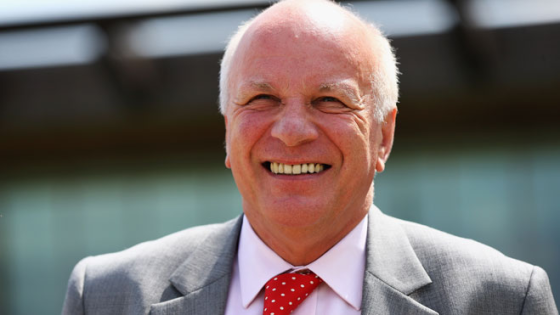 Greg Dyke's England commission has identified "grave issues" in the areas of grassroots football coaching and facilities provision that are impacting on the development of young English football talent.
In its first report, published earlier this month, the commission states that a recent acceleration in cuts to local authority funding raises the issues surrounding grassroots facilities to "crisis level".
The commission admits there is an "urgent need for much more action to grow investment in grass and Articificial Grass Pitches (AGPs)" whilst also raising the need for "creative, pragmatic ways to mitigate funding cuts".
A follow-up report is expected this autumn, which will include detailed recommendations to "dramatically improve grassroots facilities over the next three to five years".
Despite recent progress in the area of coaching, the commission admits that "the FA's coaching strategy and organisation need further investigation and support".
It has hired a team of external analysts to examine the FA's coaching setup and how well it meets the needs of the footballing community and will consider their work, which is ongoing, before reporting back in the autumn.
The FA Chairman's commission – comprised of Roy Hodgson, Glenn Hoddle, Roger Burden, Greg Clarke, Rio Ferdinand, Dario Gradi, Ritchie Humphreys, Danny Mills and Howard Wilkinson – was established in September 2013 to address the decline in the number of English players playing in the Premier League.
Their first report, published on 8 May, identified four key obstacles to the development of elite English players: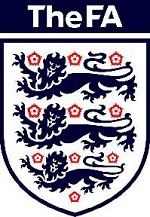 1. Inadequate and insufficient competitive playing opportunities for 18-21 year old elite players at top clubs in England.
2. Regulation of English player market not effective in preserving the desired balance of British, EU and non-EU players in clubs.
3. Coaching and coach development, in clubs and at grassroots, have not yet reached a satisfactory level and impact.
4. England lags behind in the quantity and quality of affordable grassroots facilities. This is particularly true in the area of all-weather pitches.
Whilst issues with coaching and facilities were acknowledged, the first report focused on ways to overcome the first two points, with proposals described by Dyke as "radical and ambitious".
These included controversial plans to allow Premier League clubs to enter B Teams into a new League 3 – placed in between League Two and the Conference – and the introduction of Strategic Loan Partnerships between Premier League or Championship clubs and lower-league clubs.
Media coverage and public debate on the commission's report has, unsurprisingly, focused on the League 3 proposal, which has sparked outrage among supporters groups. An online petition against the proposals has already received well over 30,000 signatures.
Whether the recommendations for grassroots football will be quite as radical remains to be seen, but the commission has at least highlighted the issues that need to be addressed at this level of the game.
Great strides have been made to improve coaching at grassroots level in recent years, including the introduction of the FA Youth Awards, the implementation of the Future Game strategy and the opening of St George's Park.
Nevertheless, frustrations remain within the game – as acknowledged by the commission – that coaching standards need to be improved, with not enough coaches qualified beyond the basic Level One, whilst courses at Level Two and beyond are often unavailable or not affordable, particularly when opportunities for coaches to earn a decent living are limited.
The poor state of facilities has been widely recognised as the number one issue facing grassroots football for years.
A 2009 Club Website survey found that half of the grassroots community put up with substandard facilities on a regular basis, while the FA's own 2011 Grassroots Survey found it to be the single most pressing issue in the game, highlighted by 84% of respondents.
Despite over £1bn of investment in facilities since 2000 – overseen by the Football Foundation, who are funded by the FA, Premier League and government – the need for better facilities and more pitches remains acute, whilst cuts to local authority budgets have exacerbated the problem.
Outlining their approach to investigating the facilities issues, the commission said: "The accelerating removal of Local Authority funding and subsidies raises the issues discussed here to a crisis level.
"With continued escalation in the cost of pitch hire, reduced pitch maintenance spending by Local Authorities and the bad weather experienced over the last two winters, we can expect to see an ongoing decline in grassroots participation numbers and this could threaten the future supply of English footballers.
"There is an urgent need for much more action to grow investment in grass and AGP facilities and to find creative, pragmatic ways to mitigate funding cuts.
"The FA has already started reviewing how grassroots facilities are used in practice today across the country and are developing proposals to bring about the urgently needed improvement in the quality of these facilities. Once developed, the proposals, which will include possible new models for funding and operating grassroots facilities, will be shared with other stakeholders.
"The Commission welcomes this work and further progress on this will be reported by Autumn 2014 with detailed recommendations, including a capital investment programme, to dramatically improve grassroots facilities over the next three to five years."
Read the commission's report
Whilst the FA commission received much criticism for its controversial League 3 proposals, there is a lot of interesting content to ponder in their first report (available to download via the link below).
It may not have contained any solutions to the problems facing grassroots football, but the commission can not be accused of turning a blind eye to them. It has laid out in black and white that there are grave issues facing the game at this level.
The grassroots football community awaits the autumn report with baited breath to find out what might be done to address them.
Click here to download the FA Chairman's England commission report (5.6 MB). You'll find the bulk of the discussion on grassroots football coaching and facilities on pages 48-54.
Dan Pope, Club Website editor
Main image courtesy of TheFA.com.