FA's Nick Levett answers youth football questions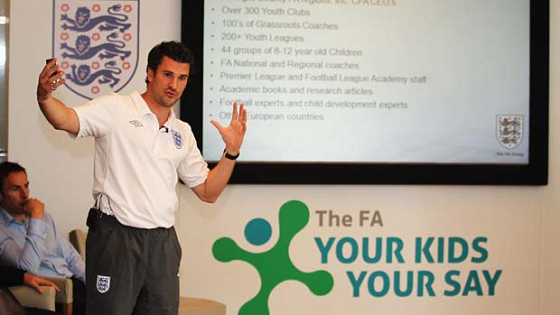 The Football Association's Nick Levett took part in a Twitter takeover this week to answer questions on youth football.
The FA's National Development Manager for Youth and Mini-Soccer answered questions on youth football in a 30-minute session on the FA's Twitter account using the hashtag #YouthFootballQA.
Matters up for discussion included summer football, Futsal, competition in youth football, position-specific coaching and investment in grassroots football.
If you missed the session first time around and would like to read what was said, don't worry, you don't need to trawl through the FA's Twitter timeline – here's the Q&A transcript in its entirety:
—
@TorontoSA: Whats your #1 practical tip on being a "Positive Coach"?
Nick Levett: The most important thing is being 'player centered' and building the needs of your coaching around what the players need.
@HillsboroPumas: FA ban competitive leagues for mini soccer, but cup games settled on pens, so cruel if you are the 1 to miss, fair?
It's about getting the balance between win at all costs and no competition. The game has winners and losers.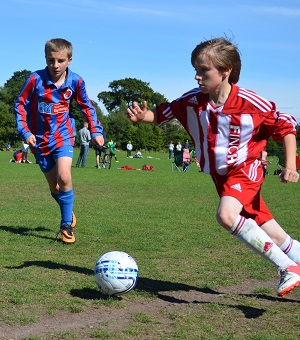 @Mitchp00: With the focus on environment why not climate? Kids dont learn in cold wet conditions, a change of youth football calendar?
Yes, I agree. That's something which could be an option now, playing mini-soccer from March to November.
@oldwoodsFC: How do we get youth players to move into adult football? There's a drop off and a gap that needs to be bridged.
Making links between youth & adult leagues is vital and stepping stones of U18 and U21 leagues are important.
@AfcGoenka: What do you look for in young players?
Firstly, a love of the game, desire to get better, a good learner and grit and determination.
@offthepostnews: Also, opinions on the UEFA Youth League and U21/U18 BPL Leagues. Have they been a success in your eyes?
Anything that keeps players in the system longer to delay decision making on talent has to be good for the game.
@DCLECoaching: How strongly would you value position specific coaching if the service was readily available at a club?
Certainly valuable as players get older, but at younger ages, rotating positions is massively beneficial.
@LiamGiles96: Do you agree there is a missing link between academy and grass roots football? If so, what is the solution?
Yes, research indicates amount of informal play is difference between academy kids & grassroots kids, we need to value play.
@Alex_Harvie: What's next for the YDR [Youth Development Review]? We've seen pitches/balls relative to age, but how else are we developing players?
We need to let the new changes settle in whilst developing a culture of change.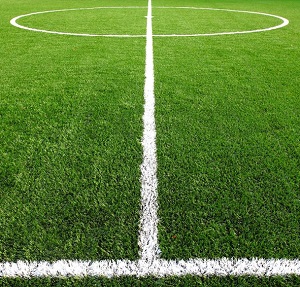 @FozzieHere: If you had unlimited budget, what would be the 1 thing you'd spend it on?
I'm torn between 3G pitches across the whole country and free coaching courses for everybody. Both are vitally important.
@synergy_print: Would encouraging young footballers to take up Futsal help improve their technical development?
Futsal is definitely part of the plot! It's a great tool for player development and across grassroots and professional game.
@richoxcoach: Do you think there is now so much info available 4 coaches that there is a greater risk of losing focus on the player(s)?
Absolutely, we have to maintain focus that it is about players learning, and our teaching and practices just help this along.
@Blackscorpio7: Would appreciate advice on how subs should be made at junior level. How can everyone read off same hymn sheet?
Have a conversation with the players about the team's philosophy. Is it equal playing time? Or the best kids play more?
[email protected]__: Are youth football leagues aimed to try develop young players' skills or just to try make them have fun?
Should be both!
@Lewis31m: Do more English players need to go abroad, like other top countries?
I think players should take any opportunities that come their way to broaden their training experiences and also life experiences
@4_Burrman: What's your main concern? Educating the youngsters or educating the coaches?
Ultimately, developing better players is part of the @FA's role and this goes hand-in-hand with developing better coaches.
—
If you have a question on youth football not covered in the Q&A that you'd like to see answered, please leave it in our comments section below. You can follow Nick Levett on Twitter at @nlevett.
Main image courtesy of TheFA.com.