Sir Bobby Robson National Football Day
FA announces Sir Bobby Robson National Football Day to take place on 10 August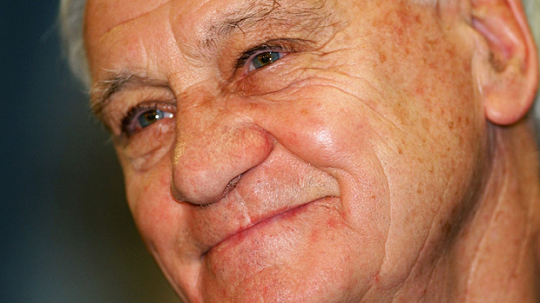 On Saturday 10 August, England will join together in celebration of the nation's favourite game.
The Sir Bobby Robson National Football Day, in honour of the former England Manager, will follow in the footsteps of the England Football Day, which took place during World Cup 2010.
It will also give the FA a chance to shine a light on the impressive work of The Sir Bobby Robson Foundation in the fight against cancer.
Sir Bobby launched the charity after being diagnosed with the disease that sadly took his life in July 2009.
The focus of The National Football Day will be on 150 clubs and leagues across all areas of the game delivering dedicated football festivals to promote inclusion, participation and recruitment/retention of players.
The 150 clubs and leagues will be selected by the FA and announced later this year to create a backdrop of football in England during the FA's 150th anniversary.
Lady Elsie Robson, Sir Bobby's widow, was delighted that the foundation will receive support from the FA in this special year.
"I'm thrilled that the FA is involving my family and the Sir Bobby Robson Foundation in their 150th anniversary celebrations.
"Bob launched his cancer charity in 2008 and right from the start the FA has been on hand to support us.
"So many people throughout the organisation help us continue the important work the Foundation funds. It means a lot and we greatly appreciate it."
She added: "I'm especially proud that the National Football Day is being named in Bob's honour. He'd have loved that.
"I think it's very fitting as it will be a day celebrating and encouraging grassroots football. And Bob never lost his own boyish enthusiasm for the game no matter what was happening off the field."
"He'd also want to know the ins and outs of all the football planned for the day, wherever it was in the country. He always wanted to know the finer details when it came to football."
As well as The Sir Bobby Robson National Football Day, the FA's 150th anniversary calendar will feature a stellar line-up of events, including:
* England matches against Brazil at Wembley and in Rio, as well as Scotland and Republic of Ireland, also at home
* FA England Awards at St. George's Park on 3 February
* UEFA Congress and men's and women's UEFA Champions League Finals in May
* 20 years of women's football and UEFA Women's Euro 2013 in July
* Royal reception for 150 unsung grassroots heroes
* FA Gala Dinner at the Grand Connaught Rooms on 26 October
For more information on the FA's 150 celebrations visit www.TheFA.com/FA150
Source: TheFA.com