West Ham's Tony Carr talks to Club Website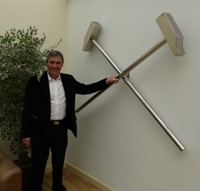 West Ham United Academy Director Tony Carr will welcome some of his finest proteges back to Upton Park next week for a testimonial match that will celebrate his incredible 37 years of service.
Since joining the East London club as a youth team coach in 1973, Carr has overseen the development of Rio Ferdinand, Frank Lampard, John Terry, Joe Cole, Michael Carrick and Glenn Johnson, to name but a few.
All of these players will be back at Upton Park on Wednesday 5 May to celebrate Carr's time at the club as a team of his Academy All Stars takes on the current West Ham United first team.
Club Website editor Dan Pope met up with Carr this week and found him very excited at the prospect of getting so many of his old players back to the club, despite their current club commitments:
"All of the old boys are coming back.  I spoke to John Terry and Joe Cole yesterday and they all want to play, even if they only come on for 10 or 15 minutes. I want an extra special team photo as I'm not going to get all of these players together again!
"We're wearing the claret and blue. I've had a special shirt made with a testimonial logo on it and I've got a special guest star Paulo Di Canio flying in from Rome especially for the game.
"It will be West Ham present versus West Ham past in some respects, so hopefully it will be a great night. Tickets are still available and you can walk in on the night so, anyone who's reading, please come along!"
To read more of our interview with Tony, see below.
———————————————————————————————————————————–—–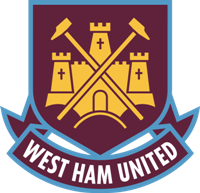 Tony's Academy All Stars v West Ham United
Tony Carr's testimonial takes place at Upton Park on Wednesday 5 May. Kick-off is at 7.45pm.
Carr has lined up a stellar cast of his star pupils to form his All Star XI, all of whom will be there at Upton Park on his big night.
Tickets start at £5. To find out more, or to purchase tickets, please click here.
———————————————————————————————————————————–—–
Sign up to The Club House for plenty more where that came from!

Club Website's full interview with Tony will appear in May's edition of The Club House, out next week (click here to sign up).
Thanks to all those of you who sent in your questions for Tony. Here's a little taster of what's in store:
Sean Philpot: "We have a lot of talented youngsters at Apollo FC in Torquay. What is the best way to get them in front of a Premier League scout?"
Tony Carr: "The thing to do is write into the head of youth recruitment at a club near you.  What you've got to remember is that no boy under the age of 12 can travel more than an hour to an academy, after 12 it's an hour an a half.  So write to the Youth Recruitment Officer and I'm sure they'll send a scout down to see them."
Adam Loveday: "Will you continue at West Ham for a long time?"
Tony Carr: "I've got a year left on my contract and I've no intentions of retiring so, as long as the board are happy for me to stay, I'll be happy to stay. I've got four or five years left in me yet."