Football chiefs welcome Respect initiative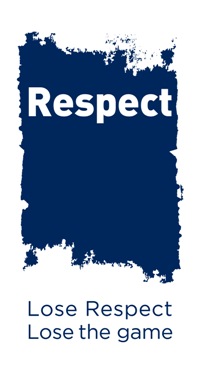 Football chiefs throughout the game today welcomed the FA's Respect programme, a cross-game approach dedicated to improving standards of behaviour at all levels of football in England.
Premier League Chief Executive Richard Scudamore said: "Football engages, motivates and inspires – but at times we know it can spill over and get ugly. We all have a responsibility to deal with these excesses, and I sense there is a commitment from all quarters of the game, including the media, to deal with it.
"The Premier League, our clubs, the players and the referees are all engaged. We want to make sure that this ends up being much more than a campaign and results in making unacceptable behaviour just that. Unacceptable."
Andy Williamson, Chief Operating Officer of the Football League said: "It is vitally important that the professional game plays its part towards ensuring the success of this initiative.
"Our matches contribute towards setting the tone for the whole domestic game, with the behaviour of players and managers being re-enacted on football pitches across the country every weekend. This message was relayed recently to all Football League club managers at their pre-season meetings.
"Rarely before has there been such determination and solidarity across the game on these important issues. It is therefore vital that we take this opportunity to make a lasting difference."
Professional Footballers Association Chief Executive Gordon Taylor said: "The PFA support and endorse the Respect programme and welcome the involvement from all of the games' stakeholders in sharing the responsibility. We will continue to work with our members to remind them of the pivotal role they must play in this initiative to ensure its success."
League Managers Association Chief Executive Richard Bevan said: "On behalf of its members, the managers from the top four leagues in England, the LMA fully supports and endorses The FA's Respect programme.
"As a representative body, the LMA is committed to working with all of the game's stakeholders, the governing body, leagues, players, officials, clubs and spectators to share in the collective responsibility of improving standards at the top level of the game. The LMA and its members recognize their role at the top of football's pyramid and their impact in shaping the culture of the game at all levels.
"For the Respect programme to deliver real change it must be given time to become an integral part of the game. The LMA will continue to communicate with all its members throughout the programme's first season to ensure that the momentum behind the programme is maintained and that it is given every opportunity to succeed."
Minister for Sport Gerry Sutcliffe said: "Football is the most high profile sport in the world and with the new season about to start, the game is back in the spotlight. Footballers today are not just sportsmen, they are role models for young people around the world.
"Passion is at the heart of the game, but being passionate doesn't mean disrespecting people. It's absolutely crucial that players, coaches, officials and spectators sign up to Respect. We need to see a commitment to change at all levels of the sport, and I'm grateful to The FA for leading the way."